Safe, tree-lined neighborhoods offer surprisingly affordable housing with choices that can include a home in a historic neighborhood, a spectacular golf course community or a bucolic rural setting with several acres. You'll love what your money will buy in Dalton and Whitfield County.
Dalton Median List Price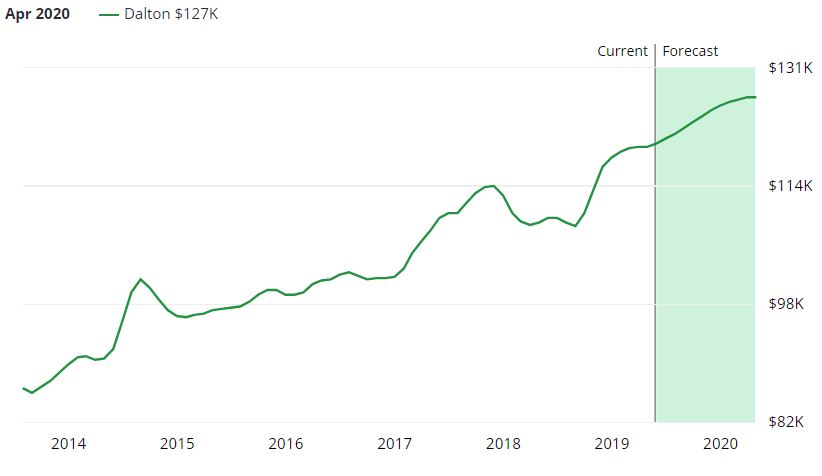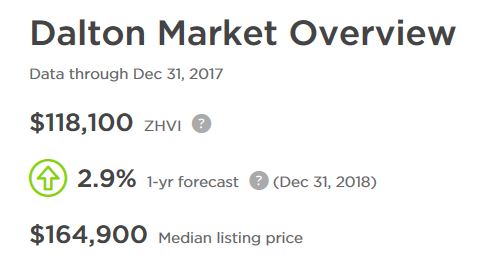 Source: Zillow, Inc.