Local Company Named 2019 CiCi Award Winner for Community Impact
Jun. 25, 2019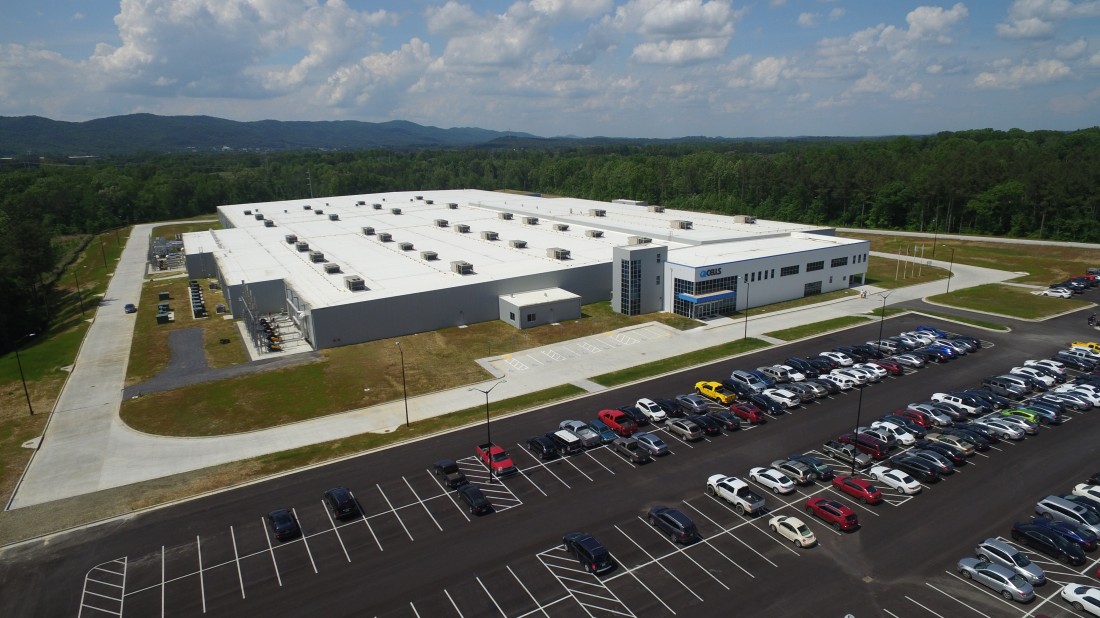 Annual Economic Development Awards Announced
By Trade & Industry Development Magazine
A leading publication dedicated to site selection picks major winners
of its 14th Annual Corporate Investment/Community Impact (CiCi) Awards.
BIRMINGHAM, Ala. (June 25, 2019) — Trade & Industry Development, a leading publication dedicated to site selection for businesses, has named the winners of its 2019 Corporate Investment/Community Impact Awards (CiCi Awards).
This is the 14th year the publication has honored projects around the country that promise—through extensive capital investment or influential community impact—to help shape the communities in which they are located, and in which they continue to develop and grow. Trade & Industry Development's CiCi Awards honor 30 projects—15 in the "Corporate Investment" category and 15 in the "Community Impact" category. All the winners are projects that were announced in 2018.
"We were thrilled with the hundreds of nominations we received for our Cici Awards," said Publisher Scott Swoger. "It was a challenge narrowing down the field to 30 winners, but we feel we have a great representation of projects that run the gamut from major international corporations to smaller, local companies—all of which, by deciding to locate or expand in a certain area, are helping to shape the community and the economy."
The Corporate Investment winners have all pledged large economic development investments, while the Community Impact winners promise to have a transformational effect on the communities in which they're located. The 30 award-winning projects represent 28 different companies, with a combined total capital investment of nearly $20 billion. The number of direct jobs created totals 51,910, with countless more indirect positions associated with these projects.
Each of the 30 winners are featured in Trade & Industry Development's"CiCi Awards Issue 2019," which is available now in print and online at TradeAndIndustryDev.com.
2019 CiCi Awards—Corporate Investment
Texas Instruments, Collin County, Texas
Micron Technology, Prince William County, Va.
Amazon Inc., Arlington County, Va.
Mazda Toyota Manufacturing USA, Limestone County, Ala.
Nikola Motor Co., Pinal County, Ariz.
Netflix, Bernalillo County, N.M.
First Solar, Wood County, Ohio
Facebook, Madison County, Ala.
United States Steel Corp., Lake County, Ind.
Ford Motor Co., Wayne County, Mich.
Nucor Steel Gallatin, Gallatin County, Ky.
Amazon.com LLC, Davidson County, Tenn.
Lehigh Cement Co. LLC, Lawrence County, Ind.
JSW Steel USA Ohio Inc., Jefferson County, Ohio
Green Bay Packaging Inc., Brown County, Wis.
2019 CiCi Awards—Community Impact
Sofidel America Corp., Rogers County, Okla.
Amazon, Jefferson County, Ala.
Novelis Corp., Todd County, Ky.
Hanwha Q CELLS, Whitfield County, Ga.
LaSalle Lumber Co., LaSalle Parish, La.
CoverMyMeds LLC, Franklin County, Ohio
Polywood, Person County, N.C.
Verbio North America Corp., Story County, Iowa
Carl Buddig & Co. LLC, Kane & Kendall Counties, Ill.
Nufarm, Washington County, Miss.
Hog Technologies, Martin County, Fla.
Harlow Group, Pittsylvania County, Va.
Pink Lily, Warren County, Ky.
England Furniture, Lee County, Va.
N3, Kanawha County. W.Va.
Trade & Industry Development's 2019 CiCi Awards issue is online here.

Hanwha Q CELLS has constructed approximately 360,000 sq. ft. in the Carbondale Business Park in Dalton, GA. This facility manufactures solar panels and is the largest solar production facility in North America. The company promised to create 525 jobs and invest $130 million over 3 years. Construction of the site began in the summer of 2018 and completed construction in January of 2019 with production starting soon thereafter. Q CELLS has hired 600 employees as of March 2019. The initial Request for Information was submitted February 2018, and in just one year they began production.
From June 2011 to June 2012, Whitfield county lost more jobs than any other metro region in the country. Since July 2005, the area has lost more than 13,000 jobs, according to federal statistics. In July 2013, the area's unemployment rate rose above 12.3 percent, well above the national jobless rate of 7.4 percent. Since, our industries have become more streamlined, perfecting a leaner workforce, reducing the need to bring many of those jobs back.
Fast forward six years later, on May 31, 2018, Q CELLS announces 525 jobs the company anticipates adding to the region that will significantly impact the economy of northwest Georgia. This project is critical to a region of the state that has suffered and continues to recover from the Great Recession. In 2018, statistics show that more than 16,000 people leave our community for jobs in our neighboring communities; Q CELLS has helped bring those jobs back to our community, aiding in strengthening our local economy.