Dalton-Whitfield County JDA Receives Award For Large Community Deal Of The Year
Nov. 16, 2021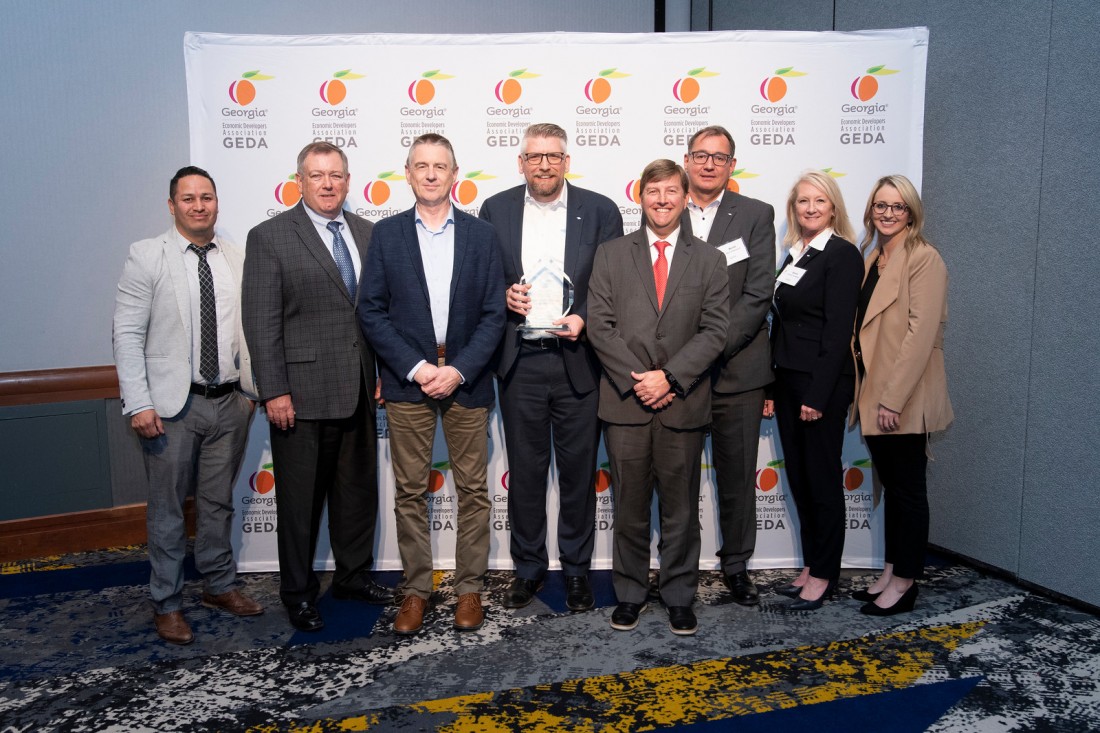 ATLANTA (November 16, 2021) – The Georgia Economic Developers Association recognized the Dalton-Whitfield County Joint Development Authority for an "outstanding achievement in the location/expansion of business in Georgia" at its November Awards luncheon on Monday. The Authority was recognized for the GEDIA Georgia project announced on July 24th of last year. Chris Womack, Chairman, President & CEO of Georgia Power, presented the award to Carl Campbell, Executive Director of the Authority, and Michael Lehmann from GEDIA. Over 200 economic developers from around the state attended the ceremony in-person at the Georgia Tech Hotel at Tech Square in Midtown Atlanta.
With more than 100 years of experience, GEDIA Automotive Group, a family-owned international company, supplies lightweight structural automotive parts to Volkswagen, BMW, Mercedes-Benz, Volvo and numerous other world-renowned companies. This new innovative production facility has a capital investment of $85 million with 204 new jobs in Whitfield's Carbondale Business Park. The perseverance of the Dalton-Whitfield Joint Development Authority and its ability to seize an opportunity that came at a moment's notice brought much success and reward. The community listened and provided solutions when they were challenged to operate outside the typical Economic Development project process.
About the Award
This is now the fifteenth year that GEDA has recognized the major projects from the previous year. In what has become a major portion of the Annual Awards Ceremony – GEDA recognizes recipients in three categories:
SMALL – a county with population under 25,000,
MID-SIZE – a county with population 25,000 – 100,000,
LARGE – a county with population over 100,000,
The Deal of the Year Awards recognize outstanding achievement in the location or expansion of new businesses in the state of Georgia that meet community economic development goals and involve significant community program support, such as financial or permitting assistance, workforce development, state financial support, etc.