Hanwha Q CELLS to Invest $150 Million and 500 Jobs in Whitfield County
May. 30, 2018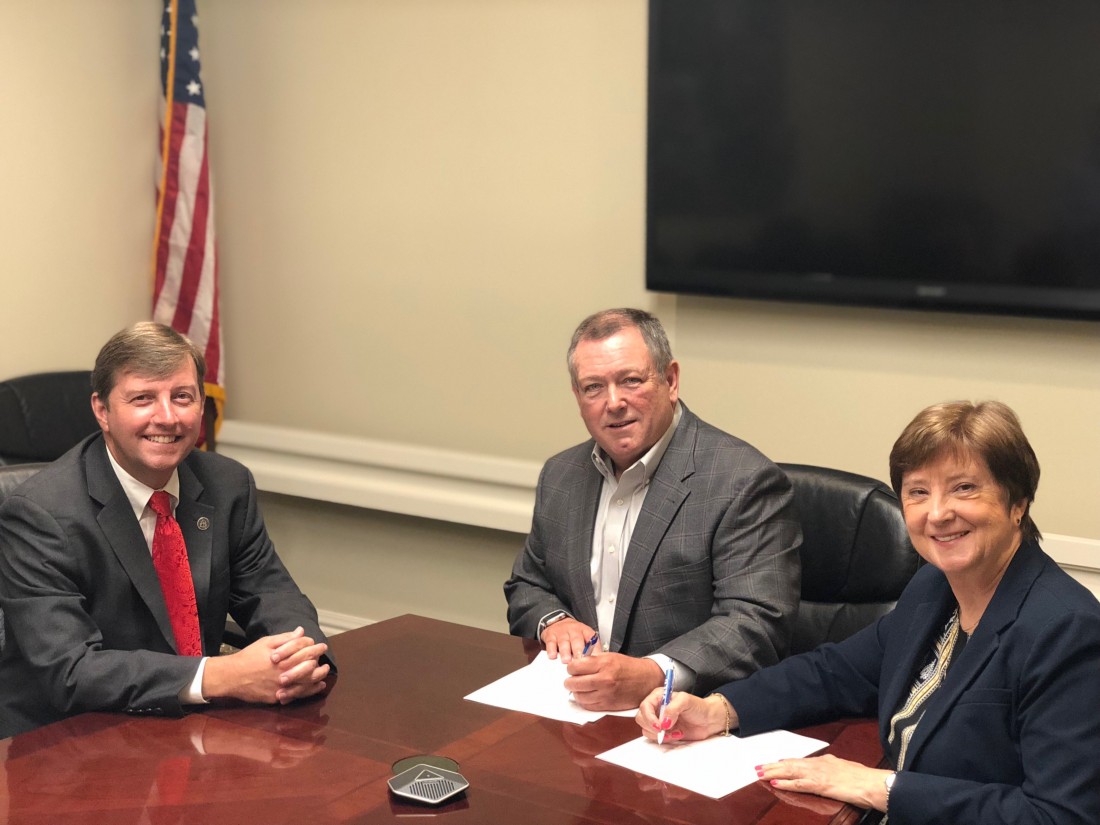 ATLANTA – May 30, 2018 –Gov. Nathan Deal today announced that Hanwha Q CELLS Korea, a leader in the global solar industry, will create more than 500 jobs and invest $150 million in a new solar module manufacturing facility in Dalton.
"Georgia has maintained strong partnerships with Korean businesses for more than three decades and this announcement is yet another reflection of our reputation as a premier destination for international business," said Deal. "By establishing a presence in Whitfield County, Hanwha Q CELLS Korea will join a number of Korean-affiliated companies that operate at least 80 facilities in our state. As the No. 1 state for business, Georgia offers the skilled workforce and extensive manufacturing resources needed for Hanwha Q CELLS Korea to maintain its competitive edge in the global solar industry. We appreciate Hanwha Q CELLS Korea's significant investment in Georgia and look forward to the company's success in Dalton."
Hanwha Q CELLS Korea will produce high-performance and high-quality photovoltaic modules at the new facility. The facility is scheduled for completion in 2019.
"We are excited to bring our technology leadership to Georgia in manufacturing solar modules and look forward to building long-term relationships to further expand our manufacturing base and contribute to environmentally sustainable energy solutions," said James Choi, vice president of Hanwha Q CELLS Korea.
Hanwha Q CELLS is headquartered in South Korea and currently operates manufacturing facilities in Malaysia and China.
"We are very pleased that Hanwha Q CELLS Korea has chosen Whitfield County for the location of their U.S. manufacturing facility," said Whitfield County Commission Chair Lynn Laughter. "We are confident they will be successful here and be a great addition to our manufacturing base."
Georgia Department of Economic Development (GDEcD) Senior Project Manager Yoonie Kim represented the Global Commerce Division in partnership with the Georgia Center of Innovation for Energy Technology, the Dalton-Whitfield County Joint Development Authority and Georgia EMC.
"We are excited that an innovative company like Hanwha Q Cells chose Whitfield County for their first U.S. manufacturing facility," said GDEcD Commissioner Pat Wilson. "This announcement puts a spotlight on Dalton and Northwest Georgia's attractiveness as a location for international advanced manufacturing projects."
About Hanwha Q CELLS Korea Corporation
Founded in April 2011, Hanwha Q CELLS Korea is an affiliate of Hanwha Group and a sister company to Hanwha Q CELLS Co., Ltd. (NASDAQ:HQCL), one of the world´s largest solar cell producers. Hanwha Q CELLS Korea operates production sites for state-of-the-art solar cells and solar modules in South Korea. Hanwha Q CELLS Co., Ltd. is a global leading photovoltaic manufacturer of high-performance, high-quality solar cells and modules. Headquartered in Seoul, South Korea, it has its Technology and Innovation HQ in Thalheim, Germany, and manufacturing facilities in Malaysia and China. The company delivers integrated solar power plant solutions encompassing development, construction, and operation. Through its growing global business network spanning North America, Asia, Europe, South America and the Middle East, the company provides a wide range of services to its customers in the utility, commercial, government and residential markets. Hanwha Q CELLS is a flagship company of Hanwha Group, a FORTUNE Global 500 firm and a top 10 business enterprise in South Korea. For more information, visit https://www.hanwha-qcells.com/.