Small Business Person of the Year 2016
Oct. 27, 2016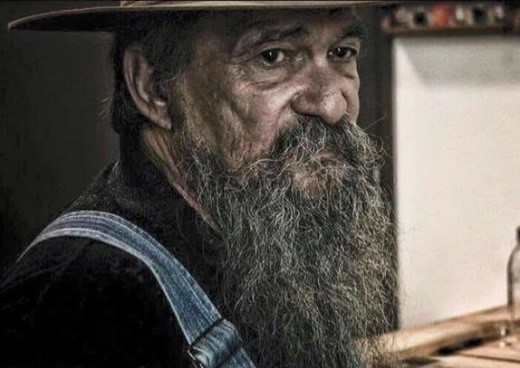 Each year the Dalton-Whitfield County Joint Development Authority, in collaboration with the Greater Dalton Chamber of Commerce, recognizes an outstanding Small Business Leader in our community. A selection committee of Economic Development and Chamber professionals from across the state review applicant submissions and select a winner based on set criteria. Each nominee must be a member of the Chamber, a for-profit company employing less than 50, and be the individual who owns/operates or who bears principle responsibility for the small business. Additionally, winners must show growth in their company, innovativeness and must be involved in the development and growth of our community.
From the beginning, his business has been actively involved with the Chamber. Before even opening for business, he hosted a focus group of Chamber members to help conceptualize some of their business ideas. Now they participate in most all monthly events and have donated products to numerous Chamber events.
Dalton Distillery is currently ranked #4 out of 24 Dalton attractions according to Trip Advisor, and has hosted a myriad of events from concerts and comedians to hypnotists and Micro Championship Wrestling which brought in tourists from as far away as Columbia, South Carolina, Mobile, Alabama and Pensacola, Florida. The Distillery has had international visitors from Scotland, England, Germany, Japan and Australia, and has had visitors from almost every state in the lower 48.
Butler is a Vietnam Veteran, proudly runs a family-owned and operated business in Dalton, and is the face and the master distiller at Dalton Distillery. It is our pleasure to honor Raymond Butler as this year's Small Business Person of the Year
In addition to Mr. Butler we would like to honor the remaining Top Four Nominees (arranged alphabetically by company): Dr. Mary Beth Cole (Dalton Dermatology & Day Spa), Lynn Laughter (Laughter & Jones Financial Management), and Dr. Parag Soni (Soni Orthodontics). These nominees were recognized by our selection committee as outstanding small business leaders in Dalton-Whitfield.
Past recipients of this award include Bob Caperton, Barrett Properties (2015), T.J. Kaikobad, Dalton Depot (2014), Don Adcock, Adcock Financial Group (2013), and Kasey Carpenter, Oakwood Café (2015).
ADD TO REPORT
As you navigate our website, you can use the "Add to Report" button to add any page or property to a custom report that you can print out or save.