Carbondale Business Park
Description
Carbondale Business Park is a shovel-ready industrial and commercial site located on Interstate 75 in Dalton, Georgia, ready for manufacturing, warehousing, and distribution. Publicly owned, all utilities available to serve industrial operations. Carbondale Business Park is just 30 minutes from Volkswagen in Chattanooga, and conveniently located on I-75 in the manufacturing hub of the southeast. Carbondale Business Park has been designated as a Georgia Ready for Accelerated Development (GRAD) site by Georgia Allies.
Business Park Features
238 Total Acres
GRAD Certified Shovel Ready Sites
Currently located in a Less Developed Census Tract (LDCT)
Direct Access to I-75
Interstate Frontage Sites
Protective Covenants
Adjacent to national fiber-optic network trunklines for communication
28 miles from Appalachian Regional Port
8 miles from 2 trans-load rail facilities (CSX & Norfolk Southern)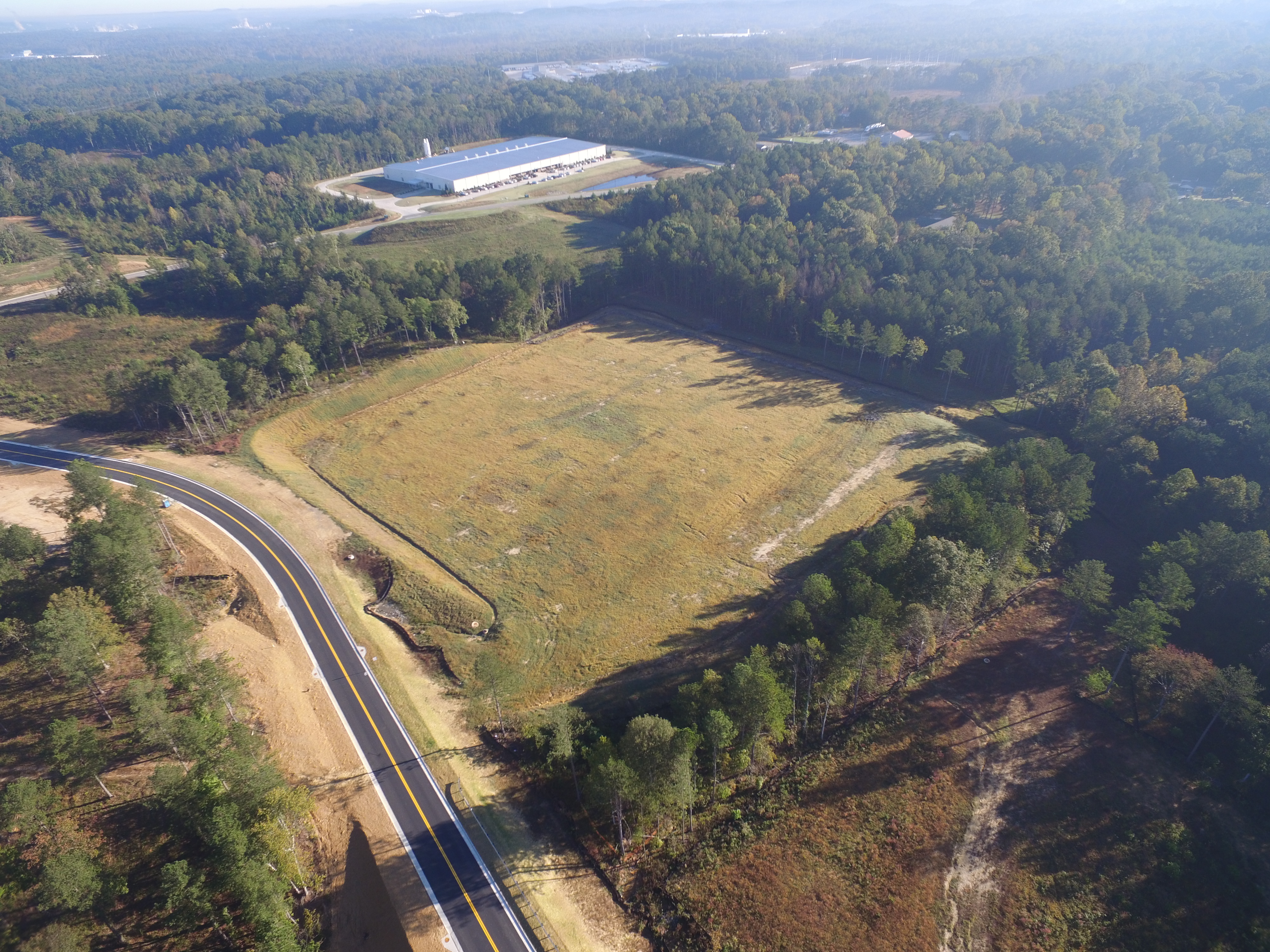 20+/- Acre Graded Sites Available for Development
Infrastructure and Utilities
Roadway
Two lane, heavy duty asphalt, 28' wide, curb and gutter, DOT standards
Dual entry and exit, direct access to I-75
Water
8" and 12" lines to service industrial customers (4+ MGD capacity)
Provided by Dalton Utilities
Sewer
8" sewer main with lift stations as dictated by grade and topography (2+ MGD capacity)
Provided by Dalton Utilities
Natural Gas
4" or 6" line at 50 psi
Provided by Dalton Utilities
Electricity
Customer choice for loads greater than 900 kVA. 40 MW capacity in place
Service available from Dalton Utilities, Georgia Power, & NGEMC
Communications
Premier fiber optic service meeting needs of industrial and data center users
Service commitments from Dalton Utilities and Windstream
The following information is available upon request:
Phase I Environmental
Topographic Survey
Geotechnical Report
Site soil borings
Layout
Carbondale can accommodate heavy and light industrial manufacturing operations and also offers development sites for commercial and retail establishments. The map below shows a layout of the land available for sites. XL Brands is the first building in the park, a 122,000-square-foot facility to handle adhesive production and shipping. The proposed road going North and South is now complete. Sites from 3 acres to ~75 acres can be accommodated.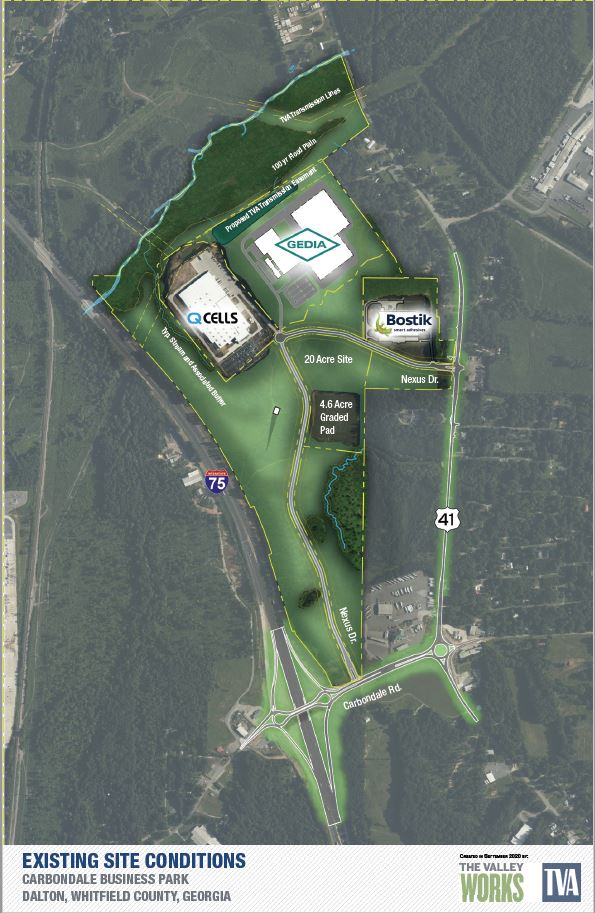 Contact
Carl Campbell
Phone: 706.712.0958
Email: campbell@daltonchamber.org
ADD TO REPORT
As you navigate our website, you can use the "Add to Report" button to add any page or property to a custom report that you can print out or save.